Married Affairs & Dating for Married People
At Married Dating UK, we understand that life's journey can sometimes lead to uncharted territories, especially in the realm of relationships. Our platform is here to provide a discreet and secure space for individuals seeking to reignite the spark in their lives through meaningful connections. We specialise in catering to the needs of those looking for married affairs, offering a unique and confidential experience, unlike other dating sites for married people.
Our affair website stands out as a beacon of hope for individuals navigating the complexities of modern relationships. We believe that every person deserves happiness, and sometimes that journey takes unexpected turns. Our platform empowers you to explore new connections with like-minded people, giving you the chance to engage in fulfilling experiences that might have seemed out of reach. We're here to bridge the gap, ensuring that you can discreetly find the companionship you desire.
Mentioned and talked about in:

Recently joined married members:
Sorry, this featured is not available for non-members. Please sign-in to continue.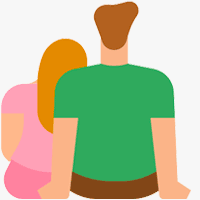 Marital Affairs for Men and Women
With a growing community of users spanning various ages and preferences, our dating site for married people opens doors to endless possibilities. Dating sites for married people can feel too exposed, but our discreet service is a testament to the fact that human connections know no bounds, and everyone deserves companionship that brings joy and fulfilment. From young professionals seeking excitement to seasoned individuals searching for understanding, our community welcomes all.
Married Dating UK offers a safe haven for those seeking something more in their lives. We understand that sometimes, marriages can lose their spark, and feelings of dissatisfaction can creep in. Our platform acts as a remedy, providing a space where you can feed your desires, explore new connections, and ultimately, rekindle the flames of happiness. Your happiness matters, and our affair dating platform is designed to help you achieve just that.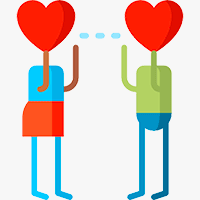 Feed Your Desires with Our Affair Website
Life is too short to remain unhappy, and that's where our affair website which caters to dating for married people comes in. We firmly believe that everyone deserves to experience the joy of connection, passion, and understanding. If you find yourself in a marriage that no longer fulfils your needs, Married Dating UK is here to offer a solution. Our platform is your gateway to rediscovering happiness, forging connections that resonate with your desires, and reviving the excitement that might have faded over time.

Ready to Start Your Marital Affair?
Embarking on your journey to marital affairs is simple with Married Dating UK. Our user-friendly sign-up process ensures that you can get started in no time. Once you join our discreet community, you'll have the opportunity to connect with potential partners who share your sentiments. Rest assured, your privacy is of utmost importance to us, and our platform is designed to keep your affairs confidential.
At Married Dating UK, we're not just a dating site for married people; we're a pathway to rejuvenation, happiness, and companionship. Our platform is a testament to the fact that it's never too late to seek the joy you deserve. Embrace the opportunity to rewrite your story and sign up today.